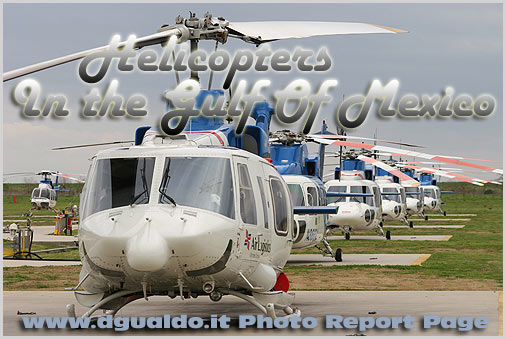 Helicopters in the Gulf of Mexico
My special thanks to Gianfilippo COLASANTO & Oscar BERNARDI for this fantastic image selection from Texas and Louisiana.
Total images: 113 | Last update: 22/04/08 19.08 | Generated by JAlbum 6.5 & Chameleon skin |

Website & Images

Copyright ©

by Damiano GUALDONI. All rights reserved. No content of this site may be

downloaded and

used for any commercial use.

Please refer to DISCLAIMER page.
P
age
& S
ite areas:
Helicopters
-
Airplanes